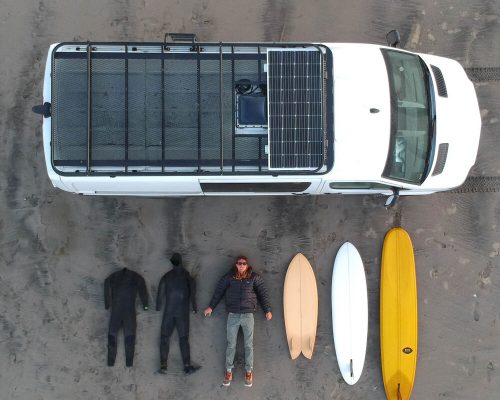 With advancements in telecommunications and the ability to stay connected anywhere; traveling and living remotely has exploded as a lifestyle choice for many. As an inexpensive alternative to a traditional house, nomadic spirits are transforming vans, school buses, trailers and other vehicles into tiny homes of their dreams – creating sustainable mobile lifestyles. Unfortunately for many, a focus on the interior design often overshadows the intricacy and reality of powering needs on the road. Many of these homes are built underpowered; leaving nomads searching for power at local coffee shops, libraries or anywhere they can spot a plug. While many choose this lifestyle to live big and experience nature; some are discovering that running out of power for essentials like refrigeration, heating and charging does not support that. So we recently caught up with Ryan Minarik, who made the switch from a 110AH lead acid battery to a custom 330AH Voltronix Lithium Ion Battery.
Whats your name and where are you from?
My name is Ryan and I reside primarily in Southern California between Los Angeles and San Diego.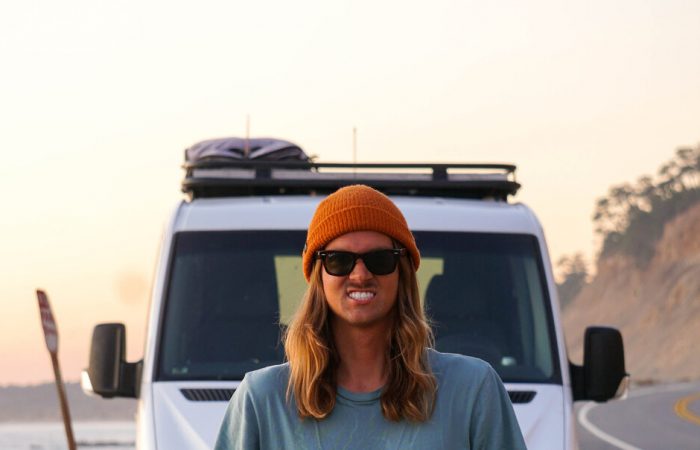 How and why do you live mobile?
I've been living out of a 4×4 Sprinter van for a year. I custom built it out with a friend specifically to my needs; where I wanted to go, gear requirements and daily routines. I chose to live this way to line up with the elements and live more authentically to myself. I am an avid surfer, rock climber, outdoor enthusiast, photographer and entrepreneur.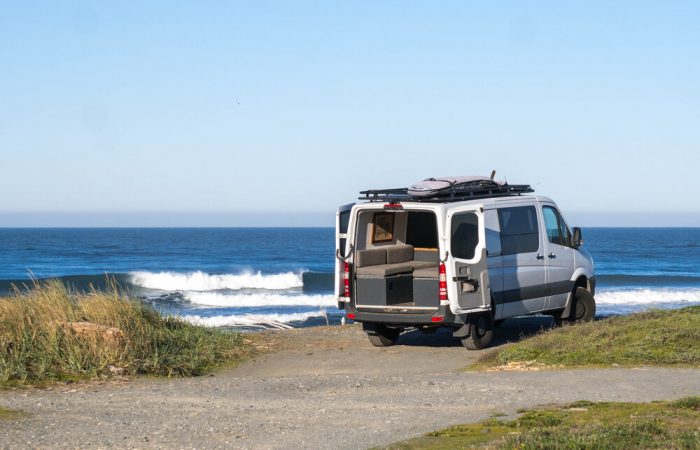 Tell us about why you chose to switch to lithium?
After living on the road for a year with a smaller lead acid battery system (110 AH), I found myself often running low or out of power. I only reliably could keep the fridge running and lights. In winter months, I could not charge my laptop, cameras, or run anything else, which meant I was a frequent visitor to coffee shops, whether I liked to or not. To continue living this way I knew I needed to change out my system as the current powering output was not adequate for deeper explorations and further adventures. To me lithium was the only option. bigger battery, reduced footprint, with the full ability to discharge.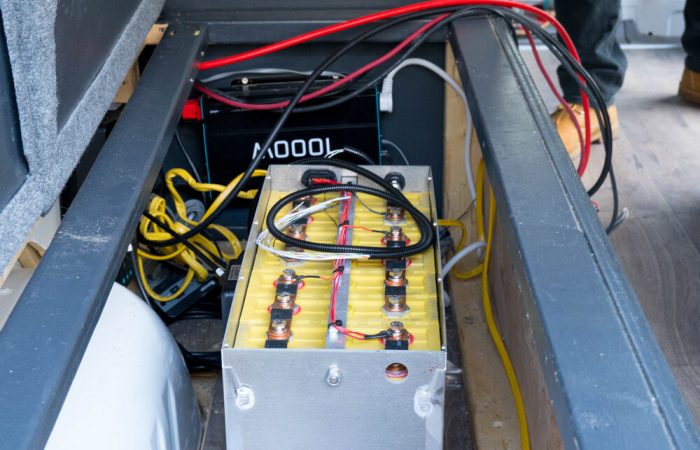 What was your worst underpowered experience?
In October I went on a surf expedition through the west coast of the US, from the most Northern Point on Washington's coastline, to the Southern most in California. At the top of Washington, I found temperatures at night in the low 20's. Unfortunately, I was not able to power the diesel heater in the van, which put me in sub freezing temperatures every night and morning for a week. While I planned to go to Vancouver Island, I had to make changes because it was no longer bearable. I will have to make another trip soon.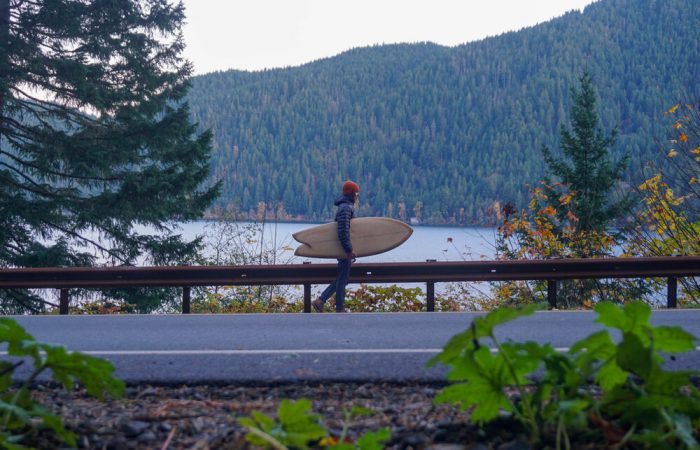 How has your new system performed?
My Voltronix Lithium Power Pack has completely transformed my lifestyle. It has worked flawlessly from cold temperatures in the desert on climbing trips to friends piled in the back on expeditions looking to charge all their accessories. I've kept my van at 70 degrees while it was 20 out and now use my outlets freely as if I were in a stationary house. This pack is reliable, small and holds way more charge than I think I will ever need, which is exactly as I wanted it to be.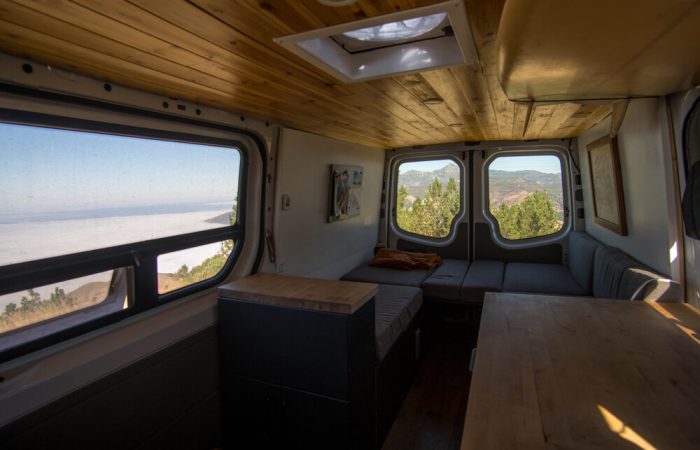 What are your latest travel plans?
I am always endlessly wandering in California, but I will be going to Utah for a climbing trip in the next two months and also have plans to surf the entire east coast in September, which will be a couple month expedition. I will travel north through the US to Maine, then south to Florida, and back through the southern states to California. I know I would not be doing this without confidence in my battery system, to keep me powered and warm as the winter approaches on the east coast. We are exhilarated to see where Ryan takes our product next. If you have any interest in your own Voltronix battery system please
contact us
. We have kits ready to go and also provide custom solutions. To follow Ryan's journey you can follow him on Instagram at
@reform_life.
Voltronix
Advanced Powering